Introduction
Lister Mills, once a thriving silk mill built in 1871 and designated as a Grade II Historic property, sits at the highest point in Bradford, in West Yorkshire. With public and philanthropic support, Allen Tod Architects renovated a two-story portion of the space to create a permanent home for Mind the Gap, an award-winning professional theater company of actors with learning disabilities founded in 1988 which performs nationally and internationally. The rehearsal studios, audiovisual facilities and dance studio are complemented with set and costume design space, a central café space called "AllSpace," and meeting space. In addition to the professional company of actors with learning disabilities, Mind the Gap also teaches students in their Making Theatre course. Through their Outreach workshops, weekend and school programs, they reach an average of 300 people a year with a wide range of disabilities from diverse cultural and social backgrounds. Mind the Gap intends disabled and non-disabled actors to perform as equals and their Lister Mills space facilitates that goal. The design process was a tour-de-force of user participation including life-size mockups of the future center.  
Description
Lister Mills of Bradford, England, was once the largest silk producer in Britain and beyond. The massive Italianate Victorian complex encompasses 27 acres, with a 255-foot-tall chimney that can be seen from all of Bradford. By the 1980's, foreign competition and evolution in the textile field caused the company to shut down. By 1992, it was left derelict but some years ago Urban Splash extended their distinctive adaptive reuse practice to Bradford and began a sequenced renovation to mixed-use development. The Mill area has now become a desirable place to live, work, and shop in easy access to the city and to transit.
The renovation includes three new studio spaces tailored for creative workshop studio, fully-equipped theater rehearsal studio, and a dance and movement studio; a central community meeting space and a café called "Allspace." In addition there are two storage rooms for props, costumes, and sets; technical studio and sound booth; and office space for staff. The renovation aligns with professional standards of performing space, giving touring company members the opportunity to work out their performances in the kind of professional space in which they perform.
The company is comprised predominantly of adults with intellectual limitations or learning disabilities, many with co-occurring physical, visual and hearing impairments. Regular occupants include eight full time professional actors, nine students, and over a dozen permanent staff members. Additionally, the company hosts a series of workshops within their outreach program, reaching an average of 300 young people (13+) with disabilities a year. Mind the Gap states "our mission is to dismantle the barriers to artistic excellence so that learning disabled and non-disabled artists can perform alongside each other as equals."
Design and the User Experience
Prior to the move, Mind the Gap was scattered in a mix of rental spaces. To realize their own vision of a state-of-the-art home and rehearsal studios, the company and architects committed to a user-centric approach to the design process. Initially, all staff, actors and students were consulted about perceptions of needs and preferences. This process helped form specific user group and individual consultation, including testing of designs for lifts, chairs, and technical equipment. When major milestones were reached during the design process, the architects involved company members in site visits. In February 2006 a space mockup was created with screens in order to review the full-size plans with members.
Today, most users access the studios by public transportation. Others use door-to-door paratransit service and arrive at a drop-off zone just beyond the building's entrance. A public road runs parallel with the façade and is one of the few that intersects the complex of green space and multi-block mill buildings, including the Silk Ware House where Mind the Gap now resides.
Many of the original features of the building have been enhanced and restored. The exposed brick walls were restored as needed with new walls added where necessary. A second floor has been added to some sections of the building, once just vast open space. The three studios and the community room/café, known as 'Allspace are full height spaces taking advantage of the original height. Staff offices and the Audio-Visual Studio have been accommodated in a renovation for a portion of the space to more conventional ceiling heights. Allen Tod Architects optimized the natural light definitive of Victorian mill buildings. Mind the Gap has large, operable windows forming two rows along the exterior walls in double-height rooms.
Allspace, which serves as the social and directional hub, connecting users spatially to Studios 1-3, the kitchen, elevator and staircase, trolley store, and male and female locker rooms. Furniture in Allspace ranges from adjustable and fixed-height tables, to side chairs that are light enough to be arranged freely. There are coffee tables and plush seating set on castors to maximize flexibility. The kitchen, a potentially hazardous area, it is set behind a door and accessible by a programmed lock system. Members who have gone through a training process in the kitchen are allowed independent access. Others are supported in the area by members or staff.
The double-hinged doors leading to the studios strongly contrast with the surrounding wall in color and material. Most doors have been designed to include long, narrow glass panels in order for users to verify whether they intend to enter the space beyond, especially during rehearsals and classes, or to simply peek in. Other methods to incorporate visual clues include an emphasis on line of sight, which determined the organization of many architectural elements and the configuration of the overall space. Color was used to define or categorize certain elements. Aside from the organizational commitment to intuitive wayfinding, Mind the Gap lived in the space for some time before deciding about needed signage. To enhance ease of use, corridors were avoided.
Tactile cues to navigate the space include Braille and building textures, which identify the old versus new components of the building and allow users to familiarize themselves with the material representing each area. The meeting room is behind the glass brick wall; Studio 2is behind the entry on the brick wall, and Studio 1 is beyond the drywall, etc. The design team exceeded basic wheelchair turning and passing space requirements in order to ease movement throughout the building for all.
The glass-encased elevator and abutting staircase are in a central location, further facilitating easy orientation of the space by allowing users to access multiple functions of the second floor. Because the elevator opens on two sides, one directed towards offices and the other to the Audio-Visual studio, the transparency supports simple orientation.
Mind the Gap has used technology to maximum advantage. With specialized consultants in acoustics, Information Technology and AudioVisual, they incorporated an electronic Building Management System that provides simple one-point access to built-in audio and visual equipment, such as DVD players, screens, and the induction loop system that relays recorded messages throughout the building. The Building Management System, made by Crestron, allows users to operate the equipment without having to follow complicated instructions or handle remote controls. Rather, a touch screen interface (both wall mounted and wireless) displays simple, familiar icons that allow the user to control basic functions from one point. Functions that are more complicated or used sparingly are intentionally less intuitive to access.
Considerations have been made for the different physical needs and preferences of all users. For instance, office desks are electronically adjustable in height. This feature allows users to work comfortably standing or in various types of chairs. Locating the taps in easy access to the front of the sink has made washing easier for everyone.
Evaluation
The architect, specialized consultants and contractor supported Mind the Gaps' goal of participatory design of a state-of-the-art professional space. With user testing and feedback, the company and design team succeeded in tailoring the environments to the needs of users while simultaneously respecting the importance of flexibility necessary to mount the range of activities common to the space. The process provided a connection between users and the new building prior to occupancy, significantly reducing the necessary transition time for actors, students, and staff to become comfortable. This was further enhanced by specific training geared towards familiarizing users with new features, such as the Building Management System.
The studios have provided space in which the company can be more creative and push beyond old limits. Costumes and props were previously stored in their own, separate building and can now be accessed at any time, enhancing rehearsals, classes, and impromptu skit making. It has also allowed students to be trained in environments designed for specific purposes, supporting new areas such as set and costume design, prop building, and dance.
Mind the Gap's new space in landmark Lister Mills have proven to be empowering for the constellation of users. The commitment to intuitive, multi-sensory, flexible and easy-to-use design has given everyone the independence to flourish in the new space. Actors can now have true representation of performance conditions, including sets and lighting states, ensuring a familiar environment when out on tour. Attention to safety risks, "tolerance for error,' has also been improved by the use of controlled room access. Mind the Gap's new home has met and exceeded expectations.
Universal Design Features
Secure building entry system.
Elevator access to all floors.
Level floors thoughout building, including threshold transitions.
Induction loops available throughout the building via built in and portable systems. This technology allows live audio messages to be received by users with or without a hearing impairment.
Toilet facilities are accessible on all floors, including a fully equipped shower room with mechanical hoist and a day bed. Assistance alarms are available at multiple locations within the building.
Signs have been designed for maximum readability; therefore, font, text size, spacing, and alignment have been chosen based on their ability communicate messages clearly and directly.
Colors are used to emphasize spatial transition and to emphasis the presence of certain interior elements, such as furniture, doors, etc. In the kitchen, work surfaces have been lowered to work equally for users who are sitting or standing.
Desks are on lockable casters and their height is adjustable.
Environmentally Sustainable Features
Natural light is available in every room, supported by internal windows and glass-brick walls.
All windows are operable, aiding in the circulation of fresh air and passive cooling.
Occupancy sensors have been installed in all bathrooms for lighting. In order to support local business and curb the project's carbon footprint, local manufactures and suppliers were used wherever possible.
Office chairs were chosen for their ability to be 100% recycled.
Project Details
Public Funding: Arts Council England, European Regional Development Fund, City of Bradford MDC, Wolfson Foundation, Waste Recycling Environmental (WREN).
Construction Cost: £1.25 Million (about $2.23 million USD)
Total Project Cost: £2.1 Million (about $3.91 million USD)
Project Team
Project Manager: Julia Skelton (Mind the Gap Theatre Company)]
Architect: Robert Finch, Allen Tod Architects
Universal Design Consultant: Jane Simpson
Contractor: Bob Milner, Hillsden Construction
Engineer: Danny Wall, David Ford Electrical Ltd
Public Agency, Authority Oversight or Partnership: Simon Woodhurst, City of Bradford MDC
Acoustics: Paul Adams, ARUP Acoustics
Architectural Consultant: Andy Bramwell, CABE
IT and AV: Simon Gough, Redfront
Additional information
Funding By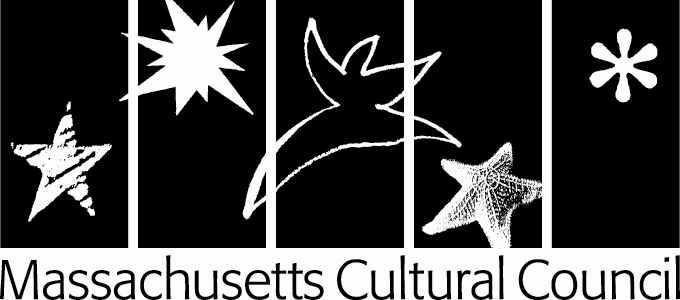 Propose a Case Study
Help us improve our Case Study library