Introduction
In 2000, a group of Nødebo, Denmark citizens interested in taking action to ensure that they could age in place in this strikingly beautiful location, established an organization with the purpose of creating a co-housing community for seniors in Nødebo. After three years of work in securing the land, the approvals, the funding and the right design team, construction of 29 row houses and a community hall started in the fall of 2003. The new owners moved in early in 2005. Egebakken is located at the north end of Nødebo adjacent to Gribskov, one of Denmark's premier holiday destinations but less than an hour by train from Copenhagen. It is near the Royal North Zealand National Park with its forest, beautiful coastline and idyllic landscapes. The 29 homes are placed in four rows on a slight slope. The future residents actively participated in design development and created a model distinguished by choice of layout, ease of use and high-quality, low-maintenance materials. The Community Hall is in the centre with an excellent view of the old oak trees at the edge of the wood. All houses are oriented with their long axis north to south, the main entrance from east and a small garden facing west.
Description
Denmark was the birthplace of the co-housing movement in1964 when the first group attempted to create a shared housing community. They recruited attention through articles before building a single model. Architect Jan Gudmand-Hoyer's The Missing Link Between Utopia and the Dated One-Family House in 1968 and Bodil Graae's 1967 article, Children Should Have One Hundred Parents in 1967 built an appetite for a new way of thinking about housing. It was not until 1973 that the first co-housing communities were realized. These early communities were practical first steps but did not achieve the social vision of the first planners. Co-housing faced continuing challenges in Denmark but also steadily built an infrastructure of support. In 1978 Gudmand-Hoyer and others founded a support organization for Co-Housing called SAMBO (roughly translated as 'live together') and the national Cooperative Housing Association Law was passed in 1981. Banks finally embraced Co-Housing because the model most commonly sells most of the units are sold before construction is completed. Co-Housing is now a well-established housing option in Denmark.
 Egebakken was designed by Michael Steen Johnsen of the Danish architectural firm Vandkunsten working closely with the Egebakken founding residents. The clients' ideal was a home design in which they could live independently for the rest of their lives. Each design fulfills Denmark's building code accessibility requirements (BR95) and the requirements for elderly housing but these codes were only a starting point. The Egebakken community did not see their community as typical elderly housing but rather a universally designed development with integrated features that were attractive, easy to maintain, easy to adapt, on a single level and sized right for comfort and efficiency.
Homes are arranged in four rows on a slightly sloping ground. They are oriented with their long axis north to south, the main entrance from east and a small garden facing west. The entrance side of the houses opens up towards the Community Hall that the residents consider part of the flexible expansion of their private space. It covers 150 m2 [1615 square feet] and is called "The Telescope." With a six-meter tall panoramic window, there is an excellent view of the nearby forest. "The Telescope" has a dining large enough for all residents, a well-equipped kitchen, some spare rooms, lavatories and an upper room with fitness machines.
The houses were ready for occupation in early 2005 and had at that point amounted to a total project cost of 73 million Danish kroner [$14,267,620 US].
Design and the User Experience
The Egebakken client was not a developer but the future residents. They were involved in all aspects of design and material specification.
Originally the basic houses were 95 square meters [1023 square feet] and could be extended with modules according to each resident's choice. Subsequently the houses were available in three different sizes: 101 m2 [1087 square feet], 127 m2 [1367 square feet], and 151 m2 [1625 square feet]. Residents proved to have very different preferences about size and about the interior design. One of the consensus priorities was natural light. In every house the living room ceiling slopes one meter from the highest to the lowest point with a large window at the highest point.
They chose to use a palette of very high quality, low maintenance materials. They include dark grey double-fired bricks from Petersen Tegl A/S, zinc roofs, dark Siberian Larch wood cladding on the building extensions and sheds, and maintenance-free windows and doors with aluminium frames.
Evaluation
The community has attracted a lot of positive national and international attention. Egebakken proves the appeal of combining aesthetics, universal design, environmental sustainability and high quality materials. Although it met its own high standards, Egebakken did not cost more than estimated. A close collaboration between the residents and the architects and engineers, along with a shared commitment to maximum individual choice and a limited menu of quality materials, made the development a clear success.
Many of the features that make it work so well for aging in place aren't obvious. Wide, clear sidewalks are handsome and big enough for someone walking with assistance or to accommodate all kinds of wheeled mobility. There is no curb between the sidewalk and the road though there is contrasting material and color. The path to each front door slopes slightly for drainage. All sidewalks around and between the houses are illuminated; lighted bollards line the street between the road and sidewalk.
The commitment to use very high quality, low-maintenance materials defined the character of the project. The building extensions as well as the fences are all made of Siberian Larch, an especially sustainable choice because of its maintenance-free long life span with a natural resistance to rot. The aluminium window frames and zinc roofs also need no maintenance. The bricks from Petersen Tegl are also maintenance free and made of natural, long-lasting materials.
Being single-levelled, the houses have no stairs or thresholds. Bathrooms are spacious, most with roll-in showers. In order to create additional space in the bathroom, the glass doors for the shower can be folded back. Bathroom lavatories have open space under the sink. In the kitchen, the oven, dishwasher, microwave oven and the refrigerator are installed at a comfortable and safe working height whether standing or seated.
Universal Design Features
Easy-to-maintain windows, doors, roof, and outer walls.
A priority on flexibility for the homeowner
Single-level surfaces and transitions inside and outside the houses.
No thresholds inside the houses.
Wide, level stable sidewalks with no curb but color and material contrast with the road
Lighting outdoors, critical in Denmark's long, dark winters, serves also as a tool of navigation and orientation
Kitchens are ergonomically designed and usable whether standing or sitting.
Easy-to-use hardware throughout.
Environmentally Sustainable Features
Site orientation makes the most of sun
Reusable, maintenance-free bricks
Renewable Siberian Larch
Zinc roofs
Daylight built into every home's design
Project Details
Project Name
Egebakken
Project Address
Egebakken, Nødebo, 3480 Fredensborg, Denmark
Web Address
www.egebakken.dk
Client Address
Egebakken, Nødebo, 3480 Fredensborg, Denmark
Project Team
Client
Name:
Residents at the senior cohabitational community, Egebakken,
Nødebo, 3480 Fredensborg, Denmark.
Company:
?????
Email:
Info@egebakken.dk
Telephone:
Troels Madsen: +45 4448 1988 and Helge Andersen:
+45 4836 0045
Architects
Name:
Michael Sten Johnsen, Ida Rylander Hansen, Jørn Hovind, Lars
Poulsen, Knud Kappel, Rebekka Boelskov, Ole Halfdan Ander-
Sen.
Company:
Architectural company "Vandkunsten" www.vandkunsten.com
Email:
vandkunsten@vandkunst.dk
Telephone:
+45 3254 2111
Contractor
Company:
Sigma Entreprise A/S
Email:
sigma@sigmaentreprise.dk
Telephone:
+45 4353 6040
Engineer
Name:
Civil engineers John Jensen and Per Steen Andersen
Company:
Consulting engineering company, Aksel V. Jensen A/S
www.avj.dk
Email:
avj@avj.dk
Telephone:
+45 4822 0310
Specialized Consultant
Consultant Type:
Environmental Sustainability:
Company:
Petersen Tegl A/S www.petersen-tegl.dk
Email:
info@petersen-tegl.dk
Telephone:
+45 7444 1236
Specialized Consultant
Consultant Type:
Windows and doors
Company:
PRO TEC Vinduer www.protecvinduer.com
Email:
protect@protecvinduer.com
Telephone:
+45 9741 3077
Additional Information
Funding By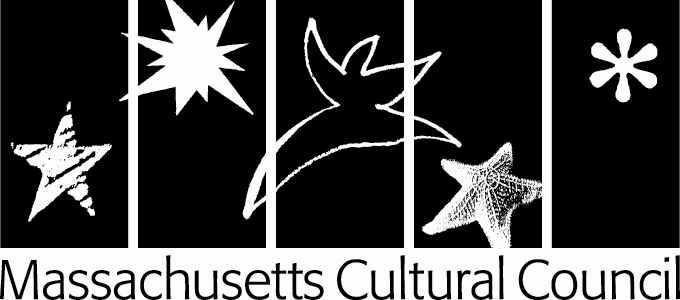 Propose a Case Study
Help us improve our Case Study library