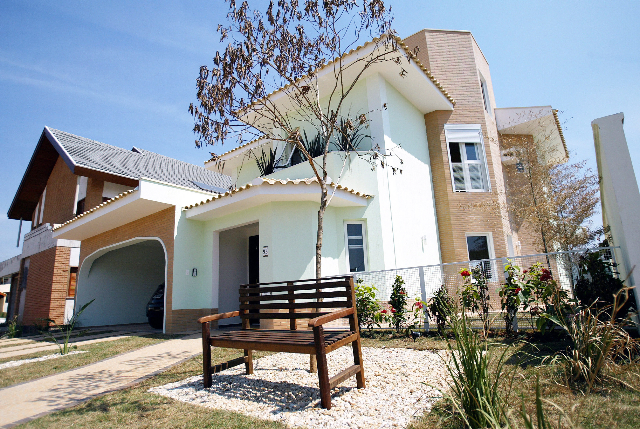 Introduction
The Universal Home in Taubaté, Brazil, completed in 2003, is a prototype for a two-story family dwelling designed to support occupants throughout their entire lifespan. Located in Taubaté, an historic town in the Pariaba Valley, 134 km/83 mi Northeast of São Paulo and within the State of São Paulo, the project was spearheaded by architect Sandra Perito during her thesis year in architecture school. There were no national, state, or local accessibility requirements at the time of its creation and Perito, who is also the President of the accessibility-focused Instituto Brasil Acessível, set out to develop a model housing type for Brazil. From the site location, to the configuration of the interior and exterior space, to the materiality and furnishings, Perito considered all aspects of usability in order to meet the goals of universal design. The result is as aesthetically pleasing family dwelling with a wide range of fully integrated inclusive features that stands out as a breakthrough project in that country.
Description
Perito's first challenge for developing this prototype was finding an appropriate site within a safe locale that also offered access to urban amenities. She selected a plot in Taubaté Village, a highly-regarded residential community in a stable neighborhood. The Village is located within the bounds of the urban area ensuring that the home is convenient to the city and served by shared infrastructure, such as busses. The 4,600 square foot [427 square meter] lot was a blank slate with few limitations for the architect. The structure needed to comply with municipal building requirements, and Perito researched how to incorporate UD principals within the existing framework of regulations. Starting from scratch allowed Perito to address many usability features within the architecture and site plan. Curb cuts are smooth, paths to the home have minimal slopes, doorways and halls are wider, and walking surfaces are slip-free. The resultant two-story home is 2,800 square feet [260 square meters], able to lodge a family of five through all stages of life. Great care was taken to accommodate both the young and the old via a thoughtful circulation plan including a space that could contain an elevator lift if the need arises. By creating a home that can adapt as its occupants age, Perito eliminates the need for costly renovations or future displacement. Siting the house was another important aspect of the master plan; Perito wanted to include vibrant outdoor space, particularly for older residents as their physical mobility begins to diminish. There is an ample-sized backyard with a terrace, a barbecue area, a leisure annex with a bathroom, and a pool.
Design and the User Experience
The architect designed this home with a number of key considerations in mind:
Pleasant aesthetics
Accessibility and minimal physical exertion
Security
Economic accessibility
Easy perception and intuitive use
Equality and independence for all ages
Sustainability
Approaching the home via car, the user has access to a connected and covered two-car garage with a wide, easy-access door opening into the main entry hall. From the street, a slip-free ramp at a minimal slope of just 6% approaches the front door, which is also wide and easy to open. The entry is covered and has a resting area for groceries or packages while unlocking the door. An alarm system works with a simple remote and includes a bright, color-coded visual for people who are hearing-impaired. The main circulation areas in the home operate via motion-sensitive lighting. All of the rooms connect to an intercom system.
The ground level includes an entry and hall, a dining and living room, a kitchen, a laundry room, and a bedroom with terrace access and an adjacent bath. Both the bedroom and the living room open to the backyard. The thresholds are contrasted by color and the transition heights are shallow in order to mitigate tripping and falls. The ground level bedroom is easily adaptable and could also serve as a den or an office space.
A staircase leading to the second floor includes handrails at two different heights for children and adults. There is space for an elevator should the need arise. In its current form, that area serves as a well-lit indoor garden with safety gates on the second floor.
The second floor includes three bedrooms and two baths. One bedroom has a balcony overlooking a verdant backyard. Motorized blinds on windows require little effort to operate and windows slide open effortlessly. A telephone jack has been installed in the bathrooms for emergencies.
Throughout the home, a number of UD principals have been applied. All doorways are wider than typical and outfitted with easy-to-use handles. Windowsills are lower, at 2.3 feet [70 cm]; electrical outlets a little higher at 1.47 feet [45 cm]. Closets and cupboards have lights inside. Support bars and seating have been installed in bathrooms.
In the kitchen, counter heights are adjustable and a gas detector has been installed for safety. All sinks are open below to accommodate someone using a stool or a wheelchair. The laundry room places the ironing board at an easily reached height and a built-in drying rack can be mobilized with a simple hand crank.
The large backyard offers outdoor respite, particularly to older people who may pass a great part of their time at home. The yard includes a leisure annex building, a barbecue and swimming pool. Exterior planter boxes are raised off the ground for comfortable gardening.
Evaluation
Perito's goal for this project was two-fold: Prove that universal design could be effectively and economically applied in a Brazilian home and create a space that fosters a vibrant life for occupants of all ages. The home incorporates a great many features that anticipate a wide array of users ranging from a kitchen sink that raises and lowers, convenient places to sit upon entry, in front of the house, in the work areas of the kitchen, smart technology for lighting and security. In North America, Japan or the European Union, these would not be rare but Dr. Perito has created a remarkable model for very model cost in an emerging nation. Every aspect of the Universal Home is accessible even to someone using a wheelchair, with the exception of the swimming pool. This design considers both present and potential needs, allowing occupants to adjust their living areas accordingly in order to age in place with dignity and grace. The clever use of the shaft that might one day be needed for an elevator, serves as indoor garden space. As such, the Universal Home eliminates costly renovation or future displacement, which is a highly sustainable approach to living.
The house includes many environmentally sustainable features and illustrates a very effective use of both natural and artificial light in all living spaces.
The general lack of universal design in Brazil at the time presented the architect with some challenges. She was forced to be creative in finding products and finishes to outfit the home, since these materials were in short supply locally. Perito also focused her doctoral thesis study on the fiscal feasibility of generating such a home in Brazil. She achieved this new build in 2003 for the cost of 200.000,000 Brazilian Real (or about $71,000 USD).
Universal Design Features
A location serviced by urban infrastructure
Smooth and level non-slip walking surfaces and minimal transitions
Wide doorways with easy-to-open hardware
Wood stairs with contrasting nosing colors
Security measures including a visual alarm, a gas detector, automated lighting, and an intercom system
Plenty of natural light and access to the exterior; interior gardens as well as garden views throughout the home
Double-height handrails on stairwell
Option of installing an elevator in the future, interior shaft used as interior garden currently
Lighting in closets and cupboards
Support bars and benches in bathrooms; unobstructed sink access
Kitchen and laundry room with adjustable height counters and appliances, flexible options for pull-out and fold up or down elements
Easy-to-operate or automated devices, such as handles and windows
Environmentally Sustainable Features
Adaptable design eliminates need for costly renovations and supports housing individuals for their entire lives
Solar hot water heater
Sensors that automatically adjust electrical lighting
Low-flow toilets
Natural ventilation and daylighting throughout
Project Details
Project Team
Additional information
Funding By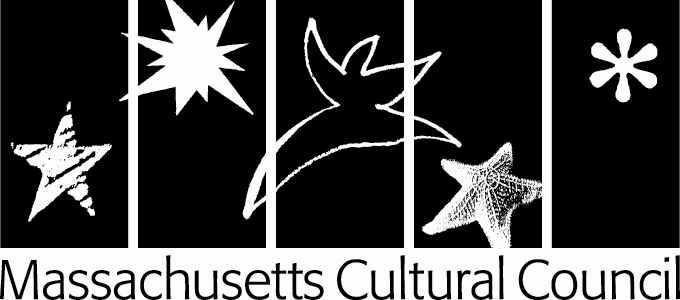 Propose a Case Study
Help us improve our Case Study library