Introduction
The Cleveland Botanical Garden, located in the city's University Circle neighborhood, is a combination of indoor exhibits, housed in a magnificent glasshouse, and ten acres of diverse outdoor gardens. Cleveland is located in the northwest corner of Ohio on the shore of Lake Erie with summers that are moderately warm and humid, winters relatively cold and cloudy. The award-winning Elizabeth and Nona Evans Restorative Garden was a renovation and expansion of a beloved Library Reading Garden that was completed in 2004, approximately 12 acres adjacent to and visible from the Garden Library. Dirtworks, PC, Landscape Architecture of New York, New York collaborated with Cleveland Botanical Garden staff to create this tranquil space. The restorative garden serves as an outdoor classroom where healthcare workers from across the country learn how to use plants and gardening to improve the quality of life for patients in their care. Among the design elements that are uniquely sensitive to its broad range of users are the choice of a grass species hardy enough for wheelchair users to ride over; the addition of insert panels discreetly integrated with handrails that have poems in Braille; paths sensitively designed so that the slope and paving material reduce fatigue and glare; and a careful selection of plant materials that provide sensory opportunities with users who are standing or seated, and garden appeal regardless of season.  
Description
As an integral part of the Cleveland Botanical Garden, the Evans Restorative Garden reflects the mission of the Botanical Garden to "blend education, social responsibility, cultural and environmental stewardship." Designed by Dirtworks with collaboration from Botanical Garden staff, the garden is an exemplary reflection of the landscape architectural firm's philosophy "to provide opportunity for everyone to connect with nature on their own terms in their own way and at their own pace, regardless of their capabilities, a setting that expresses the restorative powers of nature." The garden includes a horticultural therapy garden, and all elements of the garden from the garden layout, to the choice of path materials and the selection of plant materials, was sensitively considered and attentively detailed to provide the highest level of comfort, beauty and sensory experience for garden visitors. The designers created a rich environment, successfully choreographing a variety of fluid interactions that deliver heightened sensory experiences. Reflective of its namesakes' spirit, the designers equally balanced comfort, beauty and usability. The resulting garden is a series of three unique garden settings: the Contemplative Garden, the Horticultural Therapy Garden and the Demonstration/Exploration Garden. The Contemplative Garden provides an elegant view from the Library. This verdant, quiet garden serves as the entry point for all three components. A refined expanse of lawn is defined by stonework, reflecting the elegant architecture of the library building. The lawn panel is planted with Supine Bluegrass, a grass species that can withstand wheelchair use without in-ground reinforcement. A mature Magnolia tree sits as the focal backdrop to a stone-edged reflective pool. Stone paths lead visitors to quiet seating areas, a water trough and an overlook. Moving along the paths provides sensory opportunities: brushing against feathery grasses, hearing the soothing sounds of water spilling over the trough, seeing a variety of visually interesting textures. Moveable benches and chairs create flexible seating areas near a quiet water feature that spills into a basin from the perimeter stone wall. The textures and colors are subtle and the clean lines of the cut stone pavers neatly edge the lawn and pool creating a simplicity that is quiet and calming. The Horticultural Therapy Garden begins in a curved path leading away from the linearity of the Contemplative Garden. Designed in collaboration with the Botanical Garden staff and the Botanical Garden's Landscape Architect, the space is sunny, open and overflowing with color. Sensory stimulation is heightened as people with a range of abilities and health conditions work with and enjoy carefully selected plant materials with a choice of planter sizes and heights. Care was taken to offer seated visitors the same sensory experiences at eye and nose levels. The use of planter walls and an earth berm create interest and privacy while allowing the general public to enjoy this part of the garden without intruding on or distracting activities. Health care professionals and others are welcomed in this area to learn about horticultural therapy, plants and gardening. The Demonstration/Exploration Garden was designed in close collaboration with the Botanical Garden's Horticultural Therapist and Director and is defined by a high stone wall created with carefully selected native stones, interesting plants, a waterfall, a pool and water trickling over moss-covered stone. Plants cascade over the wall and grow in niches in order deliberately designed to encourage exercise and the development of motor skills while visitors explore.
Design and the User Experience
The Cleveland Botanical Garden board of directors, staff and donors, expressed their goals for a garden that was "beautiful, natural, lush, green: a setting that offers a range of opportunities, choices and experiences; a setting engaging and enriching for all who visited" in a two day charette at the start of the project. The restorative garden was in memory of Elizabeth Evans, a longtime supporter of the Garden and of garden therapy who believed passionately that an "abundance of foliage, fragrances, blooms and trees are invaluable elements of a healing garden environment."
A primary design challenge was to find a balance between the public botanical garden where all visitors are welcome to stroll and the privacy and security that some visitors to the Healing Garden would want and need. They created a subtly complex environment that works to meet both goals.
Evaluation
Since the garden's completion, over 250 groups of people with disabilities and health conditions have visited the garden for horticultural therapy. The satisfaction of people across a very broad spectrum of ability and age, including veterans, made it evident that the Healing Garden works as intended and offers a lush refuge satisfying on every level. Its balance of private and public space is effective and reinforces a sense of respect and sensitivity.
Universal Design Features
Paths with gentle slopes, less than 5%, and made of materials to provide a comfortable walking surface, to reduce fatigue. 
Lawn area planting with a variety of lawn that will withstand wheelchair use 
Plant materials that afford sensory opportunities at all levels, from seat height to full standing height, both planted in in-ground plant beds as well as in raised planters. 
Water and stone features that can be touched from a variety of posture positions, either seated or a standing.
Environmentally Sustainable Features
None available
Project Details
Location: Cleveland Botanical Gardens
Completed: 1988
Client: Jeanette and Whitney Evans
Design Team: J. Catts, Landscape Architect of Record; David Kamp, Dirtworks PC; Patricia G. Owen, MS, HTR, Horticultural Therapist, Cleveland Botanical Garden; Nancy Gerlach Spriggs; Vince Healy.
Funding: Public
Researched by: Barbara Knecht, RA
Project Team
Landscape Architecture: Dirtworks, PC Landscape Architecture; David Kamp, FASLA, LF
Project Manager: J. Catts, formerly with Behnke Associates, Inc.
Additional Information
Funding By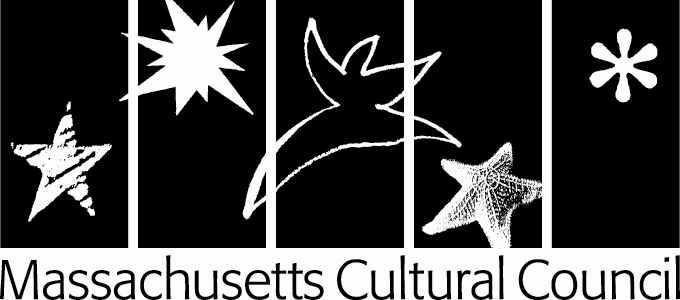 Propose a Case Study
Help us improve our Case Study library