Introduction
Cary, North Carolina is a fast-growing small city of 132,000 with a temperate climate within twenty minutes of three major universities. Cary's Commissioner of Parks and Recreation invited Robin Moore of the Natural Learning Initiative at the College of Design at the North Carolina State University to present ideas for a park with would work for all children. Two schoolgirls, each of whom had a sibling with a disability, initiated the idea and raised initial money for the project through craft sales. The process of planning, participatory design and fund-raising took seven years to complete. The resulting Kids Together Playground integrates natural settings, rich with complexity, and art installations with manufactured play equipment for a welcoming and inclusive community park. Intended from the start to be a universally designed playground, the park also served as a research site for systematic assessments of how a universally designed park is used and perceived. Robin Moore collaborated with Nilda Cosco and others at the Center for Universal Design at North Carolina State University at Raleigh to direct the planning and Post Occupancy Evaluation and collaborated with Little and Little, Landscape Architects of Raleigh, North Carolina on the implementation.
Description
Kids Together Playground (KTP) is located within Kids Together Park, which is a 16-acre, universally designed public family recreation facility located in Cary, North Carolina. The Park and Playground are directly behind a shopping center.
The design of KTP integrates natural recreational settings, art and manufactured play equipment. From a welcoming drop-off and entry area, curving pathways connect four featured areas:
Pre-school discovery area featuring a sand 'river' with a bridge, playhouses, swings, pathways, shade trees and gathering areas.
School-age discovery area featuring a climbing structure with crawl tunnels and look-outs, plus pathways and gathering areas.
School-age active play area featuring a large play structure with climbers and slides in addition to several swings and smaller pieces of play equipment.
Hillside with dragon sculpture created by artist William Moore.
Design and the User Experience
Launched in 1994, the project was widely supported by the community and included an extensive intergenerational participatory design process. Two primary design goals for the playground were developed: to provide fully-integrated play opportunities for all children and to combine natural recreational settings with manufactured play equipment to encompass a wide spectrum of recreational and leisure needs including opportunities to enrich motor development, sensory stimulation, relaxation, contemplation, connection to nature, social gathering, and the arts.
Evaluation
Kids Together Playground receives enthusiastic reviews by all of its users, with numerous positive comments. They include: general ease of mobility, intergenerational appeal, overall ambience of the park as being attractive, especially related to the naturalistic character and the richness of planting around the play settings, diversity of other users, including age, cultural background and gender.
This project was extensively evaluated through a Post Occupancy Evaluation (POE) report that was prepared by The Natural Learning Initiative in association with The Center for Universal Design in 2005. The goal of the evaluation was to create evidence-based guidelines to support universal design of designed settings in public parks. Through the study's documentation of its behavioral tracking and mapping, observations, and interviews with park users, issues of social inclusion were investigated and assessed. As stated in the report, "Social inclusion is a concept that moves beyond integration (of people with different abilities occupying the same space) to a point where the occupants feel they are participating in a shared social and psychological world. Inclusive behaviors are those that link people with and without disabilities in meaningful interactions or relationships-between children and between children and adults."
The Post Occupancy Evaluation of the KTP project used two levels of analysis. The first was an assessment of spontaneous and park-wide use by the community employing behavior mapping, setting observations and on-site interviews. The second method was to gather data of selected families that included a family member with a disability. Behavior in the park by the family members with a disability was videotaped to document interaction with physical settings and features, family members and other part visitors. Structured, open-ended interviews were also conducted with family members after the visit.
Kids Together Playground users reported enjoying having others around them. Visitors were not there to escape from the company of other people but rather to enjoy the feeling of community. It appears that the design's intent for social inclusion promoted an appreciably heightened experience of community for those using the park. Because of the overall sense of belonging, social and cultural differences seemed to diminish.
The design of the park promoted and encouraged exchange among different people and fostered positive social interaction. Comfortable gathering spaces are centrally located so that adults can easily see their children, while not being obtrusive, thus allowing children ample freedom to play. The configuration also promotes social interaction amongst caregivers.
Users reported that having a single entrance, no dead-end paths, and gathering spaces with a clear overview of the play areas, the playground felt safe and secure. The inclusion of separate play areas with their central gathering spaces for different ages works well and allowed caretakers to be more at ease while watching their children play.
Playground users who completed the survey suggested some features that could be added or changed. They included: provision of family bathrooms for safety reasons, addition of musical /sound play opportunities, addition of water play in the summer, additional hand grips and railing on the play equipment, expansion of soft surfaces around the sand area for small children, more benches, and provision of more shady spots in the playground. Some noted that drinking fountains were difficult for the youngest children to operate.
To date, the city of Cary has not included information about Kids Together Park on their website. It seems a missed opportunity to promote a successful and innovative public project and would allow visitors the advantage of 'know before you go' planning.
Universal Design Features
At the entrance plaza there is a simple, engraved granite map that provides clear points of reference that can be 'read' by finger-tracing, as well as visually.
Ten foot (10') wide walking paths afford easy movement throughout the park, especially for larger family groups with children riding wheeled toys, people using wheelchairs, scooters or walkers, and the wide path provides young children with space to energetically move about with less risk of conflict or elevated anxiety with other users.
A variety of swinging opportunities: accessible swings, (molded plastic swing seats) are interspersed with belt swings within a quiet, natural setting; a spring-based platform for multiple users; and toddler bucket swing seats.
A play structure accessible for wheelchair users via the inclusion of ramps and sloping surfaces.
Other accessible play elements such as Sand Diggers, integrated in the Sand Play Area.
Environmentally Sustainable Features
Native plant materials were chosen to withstand dry conditions and low maintenance. Originally the area was irrigated to establish the plants. The irrigation system is no longer needed as plants have successfully established themselves.
Project Details
Location: 111 Thurston Drive, Cary, NC
Completed: 2000
Accessibility Regulations: Current US standards
Funding: Private fundraising, $330,000.00, art funded by a local visual art foundation, public funding
Cost: $1,000,000.00
Researched by: Joanne Hiromura
Project Team
Client
Town of Cary, NC
Paul Kuhn
Senior Parks Planner
Universal /Inclusive Design Consultant
Robin Moore
The Natural Learning Initiative
NC State University
Landscape Architecture
Susan Little
Little & Little Landscape Architects
Additional information
Further Information: www.kidstogethercary.org
The Center for Universal Design (CUD) Ward C. Thompson and Travlou, P. 2007 (Eds). Open Space People Space. London: Taylor and Francis.
Funding By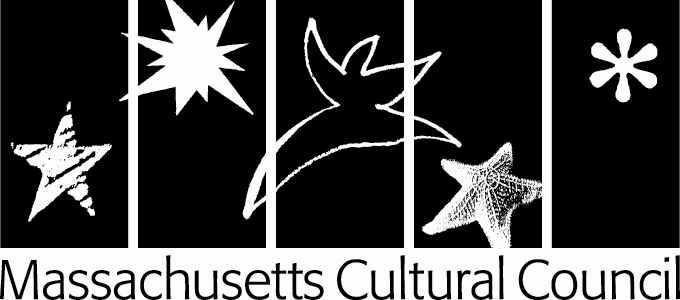 Propose a Case Study
Help us improve our Case Study library