Introduction
Airports present a unique design challenge. In operation 24/7 for 365 days of the year, they are an important transit gateway with multiple moving parts, extremely varied users and intense security responsibilities. When two cities in Canada—Ottawa and Vancouver—needed to add terminals to their airports, the progressive clients looked to expand upon the standard Canadian Accessibility Codes and deliver universal design quality to their travelers. Architect Stanis Smith is a vice president in the Vancouver office of the international design firm Stantec and he served as the primary consultant on both airport projects. The Ottawa International Airport Terminal was completed in 2003. The Vancouver International Airport was completed in 1996, and was expanded upon in 2000, 2003, and 2009.
In both instances, the architects engaged a diverse team of consultants to help create buildings that are open, transparent, and inclusively welcoming and usable. They developed a sequence of memorable and distinctive spaces creating an appropriate gateway to the city and country, and resolved sophisticated security, airport, and airline requirements in a manner that is unobtrusive to passengers. They used materiality and structural layout to facilitate intuitive wayfinding and support the needs of both passengers and employees, while employing sustainable elements. In contrast to the anonymity of most international aiports, both of these Canadian airports are distinguished by celebrating the natural beauty and cultural heritage of the region.
Description
In the Canadian capital of Ottawa, Stantec created a new multi-level international and domestic airport terminal serving six million passengers per year. The Ottawa International Airport Terminal is approximately 660,000 square feet [61.31square meters] and is located adjacent to an existing terminal. It has been designed to expand incrementally as passenger volume increases.
In Vancouver, the multi-level International Airport Terminal was designed to accommodate eight million passengers per year. The building is 1,600,000 square feet [92.90 square meters] with connections to the adjacent domestic terminal and a multi-level parking structure serving both terminals. The building includes 37 bridged aircraft gates as well as Canadian and US Customs and Immigration Facilities. A light-rail system is currently being constructed that will link the terminal to downtown Vancouver in anticipation of the 2010 Winter Olympics in Vancouver.
Beyond the base of being code compliant, both terminals support passenger wayfinding and incorporate a universal design approach via lighting, millwork, flooring, and other finishes. The design ensures that passengers may orient themselves intuitively with minimal reliance on signage. The terminals' layout minimizes walking distances, creates an inclusive sense of welcome, and offers a building that is a unique gateway to the city and region.
The distinctive First Nation (aboriginal Canadians) imagery offers a compelling opportunity to appreciate cultural richness of the area while also creating landmarks that aid in wayfinding.
Design and the User Experience
The design of these structures was predicated on the belief that airport terminals should act as ambassadors for the cities and communities which they serve, therefore significant design emphasis was placed on passenger experience.
With both projects, the architects made use of an integrated design team to help realize superior results. Because the user experience was top priority, multiple groups representing the public, airlines, airport, various approval agencies, and tenants were consulted throughout the planning process. In Vancouver, Brad McCannell, a Universal Design consultant with Canadian Barrier Free Design Inc, played a key role.
In Ottawa, the terminal has a two-level approach roadway, with departures on the upper level, and arrivals on the ground level. The departures roadway and check-in are located 33' above ground level, double the height of conventional terminals. This innovative cross-section design enables departing passengers to see and understand the relationship between the ticketing/check-in counters and the aircraft, virtually from the moment they are dropped off at the curbside. The visual openness also enables arriving passengers to understand and find their way through the entire building as soon as they leave their aircraft and enter the terminal.
Enclosed bridges with automated self-check-in facilities have been provided between the parking structure and the terminal to enable passengers with disabilities (as well as others) to be completely weather-protected in the harsh Ottawa climate. Passengers can move from the garage to the terminal without any changes in level and without having to negotiate vehicular traffic. While most people arrive by car, bus, and taxi, provisions were made for employees using bicycles.
Departing and arriving passengers experience a unique sequence of spatial experiences. Prior to moving through the security checkpoint, departing passengers enter a dramatic atrium that interconnects all three levels in the terminal. Once past security, they enter pre-boarding hold-rooms that provide an attractive, relaxed environment with generous height and natural light. Arriving passengers are guided along their intended route by a multi-level water feature, culminating in their descent and ceremonial entry into the baggage-claim area, which unlike most airport terminals, is the focus of a naturally-lit atrium.
Clerestory windows separate the cascading roofs throughout the terminal. In combination with the central atrium, this enables natural light to penetrate into the deepest reaches of the interior so little artificial light is required during daylight hours. Artificial lighting is directional and assists passengers with wayfinding. Floor finishes and patterns present as few challenges to mobility as possible, while at the same time offering slip-resistant surfaces that reinforce wayfinding and clearly demarcate transitions at the tops and bottoms of stairs and escalators.
In Vancouver, the main focus of the building pre-security is a major skylit atrium, showcasing the monumental "Jade Canoe," Canada's most famous piece of First Nations' sculpture. This atrium visually connects the arrivals and departures levels, provides the public with a natural meeting place, and forms the nucleus around which the retail facilities have been arranged.
Post-security, the building's most impressive space is a three-storey atrium centered above the baggage claim area. This atrium brings natural light into the heart of the terminal and creates visual connections between the different levels that serve arriving and departing passengers.
Natural light, natural finishes, and a calming color palette create a soothing environment that reduce passenger stress. Lighting is directional and—as in Ottawa—floor finishes present as few challenges to mobility as possible. Check-in counters and other millwork anticipate diverse functional abilities of users.
Both projects incorporate environmentally responsible elements. Natural finishes from renewable sources were specified where possible, and all finishes have a low VOC rating. Daylight sensors automatically switch off lights when there is sufficient natural light. In Vancouver, cooling is achieved using groundwater, thereby eliminating the power consumption and operational cost of chillers. The low-velocity, low-level displacement air system reduces energy consumption by only conditioning the 9' zone occupied by passengers. Sensors start escalators and moving walkways automatically, reducing power consumption when these devices are not in use.
Ottawa also boasts an innovative HVAC system. Most conventional terminals air-condition from the ceiling, which results in conditioning large volumes of air where people are not present. The Ottawa terminal provides low-velocity distribution through floor-level grates that only serve the area occupied by passengers. Warmer air rises and is exhausted through the clerestory windows. Only one-third of the entire volume of the terminal interior is air-conditioned, providing significant energy savings with no impact on passenger comfort.
Evaluation
With airport terminals, passenger feedback is frequently solicited and user-surveys are regularly conducted. Feedback and post-occupancy studies have been overwhelmingly positive for both Vancouver and Ottawa.
The Vancouver International Airport has been praised for being highly efficient, functional, and accessible, creating a serene and poetic environment that has propelled the airport to the top of worldwide surveys of passenger friendliness and customer satisfaction. It is regularly rated as one of the ten best airports in the world by independent organizations as diverse as the International Airport Transport Association (IATA) and Condé Naste.
Universal Design Features
Mobility
complete physical access throughout via ramp or elevator
numerous moving walkways * low resistance door closers/lever handles
screen walls in lieu of doors to washrooms
emergency buttons in UD washrooms
low writing shelves and toe clearances at all check-in counters
dedicated passenger drop-off and pick-up zones
accessible change bench in customs search areas
Visual assistance
Dynamic high-definition high-contrast signage that automatically rotates between several different languages
Braille/tactile lettering on all service rooms
audible floor callers in elevators
audible readers via phone handset at all flight-information and baggage-information displays
Auditory assistance
visual fire alarms/strobes
emergency message video override
silent pager video monitors
closed captioning on all entertainment televisions
TTY pay/information telephones
TTY phone in key public areas
microphone volume controlled handset at all check-in/service counters
Environmentally Sustainable Features
Natural daylighting
Low-velocity distribution air conditioning
Low VOC and renewable materials
Access to public transit
Sensors to automatically shut off interior lights, escalators, and walkways
Bike parking for employees
Project Details
* Not Available
Project Team
* Not available
Additional information
Awards
Vancouver
Rick Hansen Accessibility Award - 2004
The International Air Transport Association's (IATA) Best Airport in North America – 2003
National Post-Design Exchange, Design Effectiveness Award -1999.
Ottawa
City of Ottawa Accessibility by Design Award – 2003
Royal Architectural Institute of Canada, National Urban Design Award, Urban Fragments- 2006
Airports Council International, Airport Service Quality Award
Best Airport Worldwide (under five million)
Funding By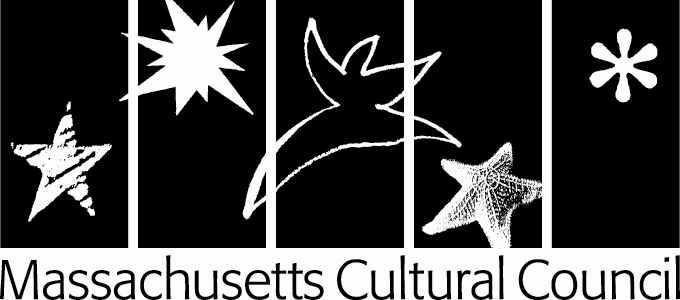 Propose a Case Study
Help us improve our Case Study library