Location:
Bordeaux, Aquitaine, France
Introduction
France, where the European Union's light rail renaissance began in the 1980s, excels still. Bordeaux's Light Rail system is a standard-bearer for modern light rail systems for ease of use, aesthetics and seamless surface integration. The Atlantic port city has been a hub of commerce since the Roman Empire and is distinguished by its crescent-shaped Port of the Moon and location between the ocean and the world's most famous vineyards. Bordeaux's exceptional architectural quality and coherence has been recognized by the United Nations Educational, Scientific and Cultural Organization (UNESCO) as a World Heritage site, in France second only to Paris in the number of protected buildings (327). The Bordeaux tram system was designed, in part, to protect and complement the historic core.
The system is street-based but separated from traffic except at intersections. The light rail system consists of three lines, including eighty-nine stations, Alstom CITADIS 302 & 402 light rail cars all sleekly designed with subtle colors, large windows and low floors, and maintenance facilities. Bordeaux's system also features a unique power technology which eliminates the need for overhead wires, giving the impression of vehicles magically gliding through the central city.
Design and construction of the line occurred over a ten-year period and included a complex and extensive participatory process that involved citizens from a wide range of ages and abilities.
Description
Bordeaux initially selected the automated VAL (Vehicule Automatique Leger) system but extensive public objection and concern for the safety of tunneling that could put the historic fabric at risk reversed the choice in favor of a street-based, less disruptive system. The Urban Community of Bordeaux (including the city of Bordeaux) began the initial planning of a modern light rail or tram system in 1997.
The system was envisioned to improve the transportation system for the people of Bordeaux and its suburbs, using the newest technologies in a manner that respected the architectural significance of downtown Bordeaux. The tram rights-of-way are a mix of grassy medians or clearly delineated areas on existing road surfaces.
The system was built in multiple phases: Phase I, costing €686 million, was built over 2003-2005 and includes Lines A&B over 25km. Phase II, Line C, was built from 2007-2009 for €598 million. Both completed phases, operate daily to carry approximately 55M passengers per year. Discussions are underway for further significant expansion including a 4th line.
Line A: runs from East to West, after crossing the Garonne River on a bridge, it splits into two heading to the North and South part of the City.Line B: runs from the Northeast to the Southwest. Line C: runs from the North towards the Southeast of the City. There are seventeen (17) park and ride locations with a total of 5,000 parking spaces.
In the historic downtown, 1.8km of the tram system was designed without an overhead contact system (OCS) and instead relies upon a sophisticated embedded third rail technology known as Alimentation Par Sol (APS) that is powered only when a tram is directly above it and both sets of power pickup shoes engage the rail. While APS was originally prototyped in Marseille, Bordeaux is the first city within Europe to extensively utilize the APS system and has proven its reliability. Bordeaux has also sought to expand APS usage to approximately 10.5km. In case of APS power failure, batteries onboard the trams provide instantaneous power. Vehicles switch from APS power to OCS power at certain stations along the line in a manner that passengers never notice the switch occurring.
Tram Design and Operation
Bordeaux, after extensive industry consultations, chose to purchase 18 Alstom Citadis 302 trams which are 32.9m long (107.93ft) and 52 Alstom Citadis 402 low-floor trams which are 44m long (144.36ft). As is common practice in much of the world, trams operate in single car trains and more vehicles are added during peak periods. Generally, trams operate with 4-minute headways and 2-minute headways during peak periods.
The 100% low floor designs ensure easy and quick boarding of the vehicles at each stop. The interior layouts allow for approximately 213 riders on the Citadis 302 and 300 riders on the Citadis 402. In each case, significant attention was paid to the arrangement and location of stanchions (vertical poles) and horizontal grab rails. Contrasting colors ensure high visibility. Automated visual and audio announcements are standard with approximately six screens are provided so that at least one is visible in each section of the tram.
Typical side-by-side seating is provided in various locations within in the tram. Given customer feedback and the usage characteristics of the lines, in newer trams, a greater emphasis was placed on providing perching or leaning rails as well as ample space for standees, people using wheeled mobility devices such as walkers, scooters, and wheelchairs, as well as riders with strollers or luggage.
At platforms, seating includes shaded options. LED screens display the time until the next train. Lighting is designed to facilitate orientation and wayfinding.
Design and the User Experience
Public outreach included older people, pregnant women and adults and children with disabilities. The result offers a model of a light rail system that is usable, comfortable, intuitive and understandable to local residents and visitors from France and abroad.
User engagement began at conceptual planning and schematic design with a level of commitment to engage organizations that represent people with disabilities. Moreover, there were public temporary and permanent exhibits about the project and as well as many public meetings. The City of Bordeaux also opened a website inviting public comments and hosting topical forums.
Evaluation
The tramway system has been a success since the opening of the three lines. The users of the tram now represents 53% of the public transportation of Bordeaux and the surrounding area. In 2008, 90.3 million passengers had used public transportation with 54.7 millions using the tramway. That represents an increase of 13.4% since 2007.
In terms of universal design, there has been some criticism about not replicating the bright yellow color for external truncated domes and interior vehicle rails as is common for trams in the UK and other parts of the EU to improve independence and safety for people with low vision.
Universal Design Features
Extensive participatory process with user/experts engaged specifically for some elements.
Tactile maps at station entrances, lobbies and platforms.
Detectable guide strip from each station entrance to lobby, fare gates and down to the platforms.
Lighting levels vary in relation to function and lend clarity to the hierarchy of information.
Low floor trams, which allow comfortable and easy access for not only people with disabilities but also children, elderly, women with children, people wheeling luggage or shopping carts.
Spacious multipurpose areas that can be dedicated to bicycles, prams or luggage.
Many streets along the tramway lines are pedestrian areas with limited access cars.
Good acoustical solutions resulting in low internal and external noise levels.
Environmentally Sustainable Features
The investment in light rail is itself an environmental feature offering a viable, affordable alternative to the automobile that enhances mobility, address environmental concerns, and promote efficient land use trends
Regenerative braking system on trams captures energy during braking, stores it for use once the train rolls again.
Project Details
Project Team
Client
City of Bordeaux
Name: The Light Rail System for Bordeaux
Company: The Urban Community of Bordeaux (CUB)
Email:
Telephone: +05 5699 8484
Project Manager
Name: Francois Saglier
Architects
Name: Brochet, Lajus, Pueyo
Company: Agence d'Architecture BLP de Bordeaux
Email: architects@ Brochet-Lajus- Pueyo.fr
Telephone:+05 5719 5919
Designers
Name: Jean Philip Lanoire and Sophie Corrian
Company: Lanoire & Corrian Architects
Email: scorrian@lanoirecorrian.com
Telephone: +05 5714 2180
Landscape Designer
Name: Alain Cousserant
Company: Group Signes
Telephone: +01 4022 9595
Urban Furniture Consultant
Name: Elizabeth de Portzamparc
Company: Elizabeth de Portzamparc
Email: info@ ElizabethdePortzamparc.com
Telephone: +01 5363 3232
Additional Information
Funding By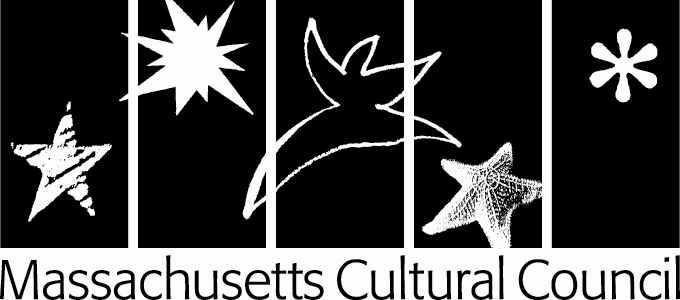 Propose a Case Study
Help us improve our Case Study library